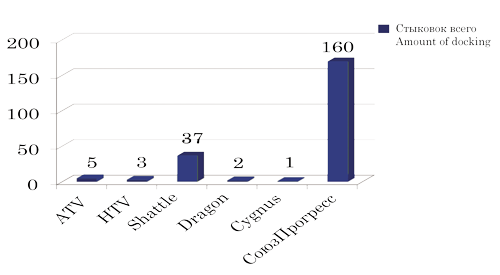 The on-board radio system "KURS" is intended for autonomous mutual measurement of the parameters of the relative motion of spacecraft (SC) to ensure their automatic docking in orbit.
The equipment of the "KURS" system consists of two parts: active "A" located on the SC performing the main maneuvers of the meeting and passive "P", located on the target SC or orbital station.
Reservation of the operation of the "KURS" equipment is provided due to the presence in its composition of two equivalent half-sets.
 The equipment of the "KURS" system provides:
mutual search and discovery of SC;
measurement of the parameters of the mutual motion of the SC: range, radial velocity, angular velocity, orientation angles, bearing angles along two communication lines, basic angles, angular coordinates of the "active" SC in the coordinates of the "passive" SC;
delivery of measured information to SC control system.
 CONTENT:
The "KURS" navigation complex includes an electronic module and an antenna group.
Electronic Modul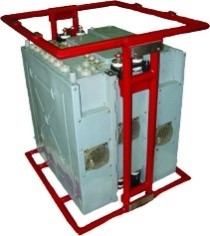 ANTENNA GROUP OF THE "KURS" NAVIGATION SYSTEM

 

A narrowly directed antenna 2ASF1M-VKA with electronic scanning is destined to measure the approximation parameters of spacecrafts.
The narrowly directed antenna AR-VKA is destined to provide a mooring mode for spacecrafts.
The AKR-VKA transceiver antenna is destined to provide search and tracking of two objects in the hemisphere of space.