ELMIZ JSC manufactures charging stations for fast charging of electric vehicles with direct current in the "Mode 4" mode, which classifies ELMIZ's charging stations to the FastCharger class.
The high power of charging stations (60 and 75 kW) allows you to charge electric vehicles in a very short time. Charging stations provide the ability to gradually reduce the charging current at the end of the charging process. This feature allows you to charge the electric car in fast charge mode up to 100% without damaging the battery. The average time to fully charge the battery of an electric car is 30 minutes to 80% and 40 minutes to 100%.
Optionally, ELMIZ's charging stations are equipped with a charge controller with alternating current in "Mode 3" mode, up to 22 kW and a Type2 socket. Charging time will be 2.5-3 hours.
The charging station has a housing that meets the degree of protection – IP55 and provides a high level of protection against dust and moisture. This allows you to install charging stations in the open and does not require additional protection against adverse weather conditions.
– Charging stations allow you to charge electric cars and electric buses.
– Ability to charge up to 100% with a gradual decrease in charging current.
– Provides charge voltage up to 500 V DC up to 125 A.
– Connectors of 3 standards.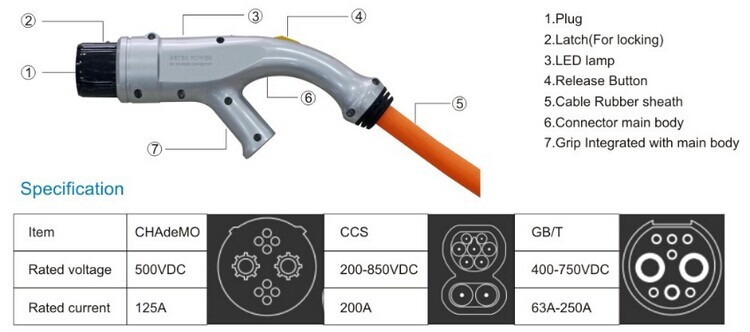 Today, ELMIZ's charging stations support charging standards in the following combinations:
Option 1 CHAdeMO + Tour 2
Option 2 GB / T + Tour 2
Option 3 CHAdeMO + GB / T + Tour 2
Option 4 CHAdeMO + CCS + Tour 2
Thus, fast charging stations with a capacity of 75 kW or 60 kW manufactured by ELMIZ JSC cover all options for charging electric vehicles presented in Ukraine and are an effective means of investing money, especially if they are installed in parking lots, shopping malls, traditional networks gas stations along highways.
The advantage of installing stations produced by ELMIZ JSC is:
– competitive price;
– fast charging;
– attracting new solvent customers, tenants, visitors from among the owners of electric vehicles.
ELMIZ JSC guarantees the maintenance of its charging stations, both during the warranty period and after the warranty period.
The warranty period is 12 months.
Document to download:
Проспект Зарядні станції