Porous cast aluminum (PLA)
In the course of the development of machine building, porous materials have become the basis for a number of trends and new technical developments. Production and technological capabilities of our company allow us to produce products from porous cast aluminum (PLA). These are gas and liquid filters, air silencers, noise absorbing panels, dampers, bubblers, flame arresters, etc.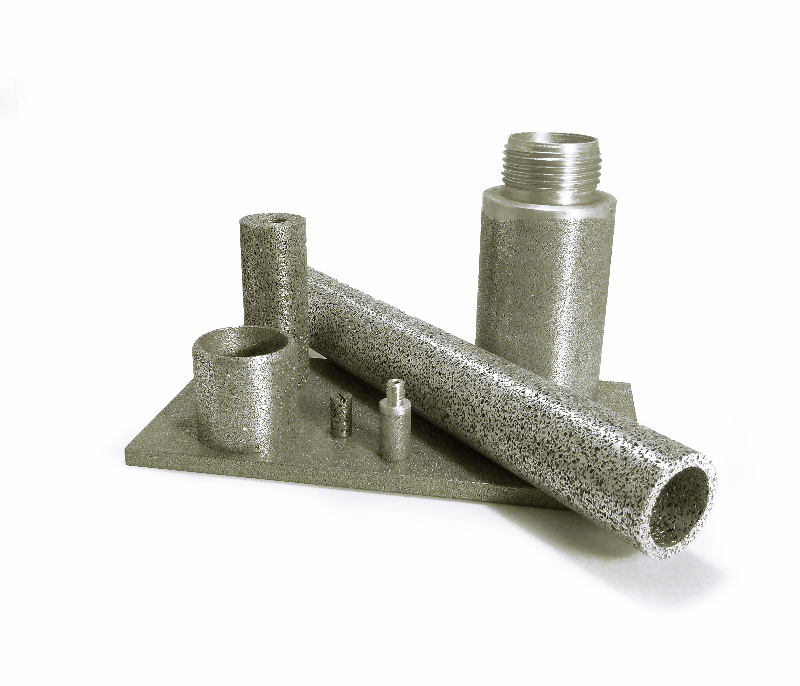 Porous cast aluminum (PLA) is:
– Innovative material based on aluminum alloy AlSi7;
– The only metal structure;
– One piece;
– Practically any shape and size of products.
PLA possesses a unique combination of thermophysical, mechanical, acoustic and chemical properties:
– Porosity: 50 – 60%;
– Adjustable pore sizes: 100 – 3000 ?m;
– Specific surface of pores: 2000 – 20000 m2 / m3;
– Uniform distribution of pores in the volume of the material;
– Adjustable fineness of filtration: 5 – 300 ?m;
– Compressive strength at deformation of 40%: 20 – 40 MPa;
– Thermal conductivity 43 W / (m * K).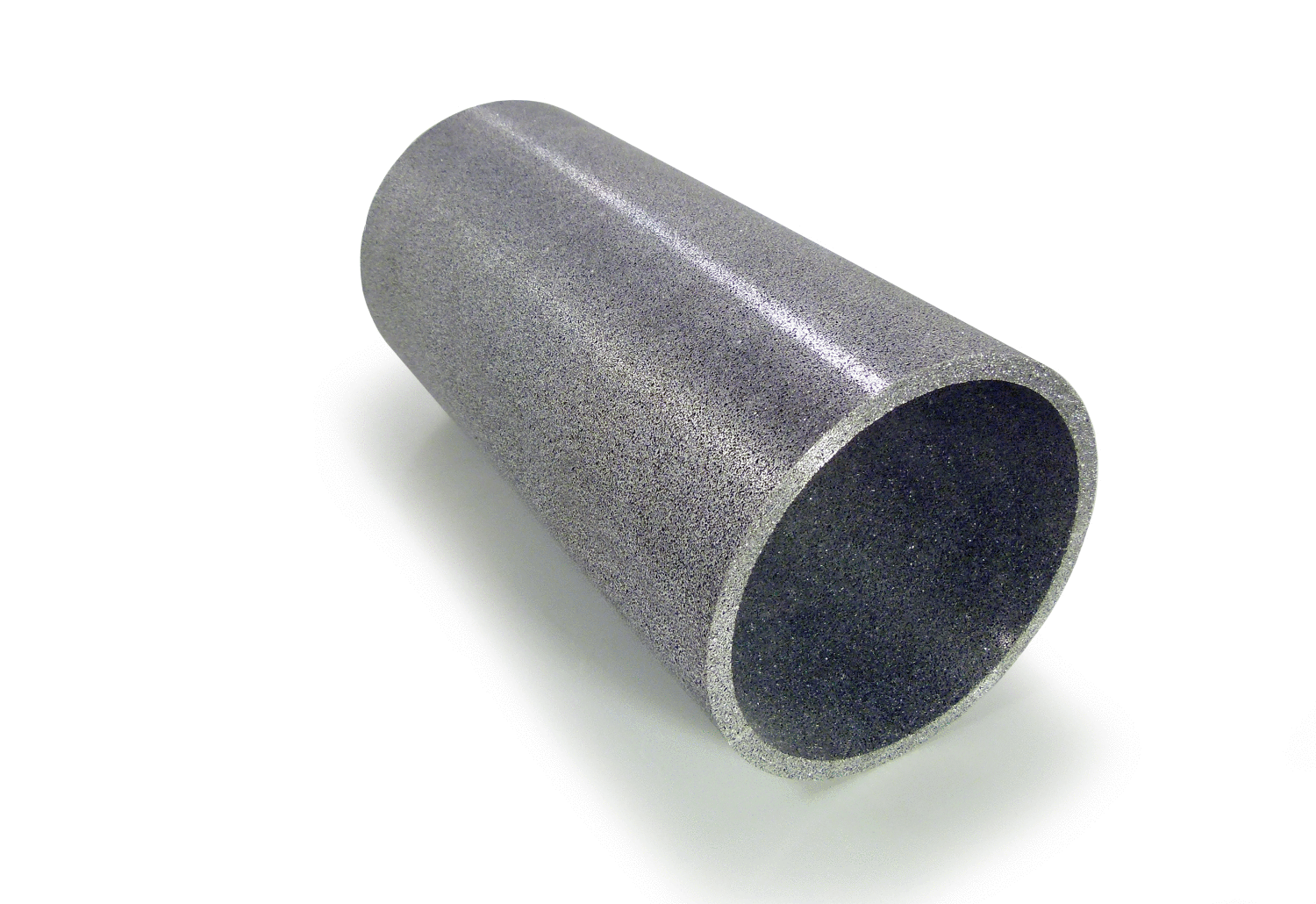 Areas of use
– Filtration of gases and liquids;
– Noise reduction;
– Heat transfer;
– Pneumatic transport;
– Protection of sensors and gas analyzers against mechanical impact;
– Thermoforming of products from polystyrene;
– Lightweight structural components;
– Evaporation of liquids (including for regasification of liquefied natural gas);
– Aeration of liquids;
– Vacuum tables;
– Decoration and design, etc.