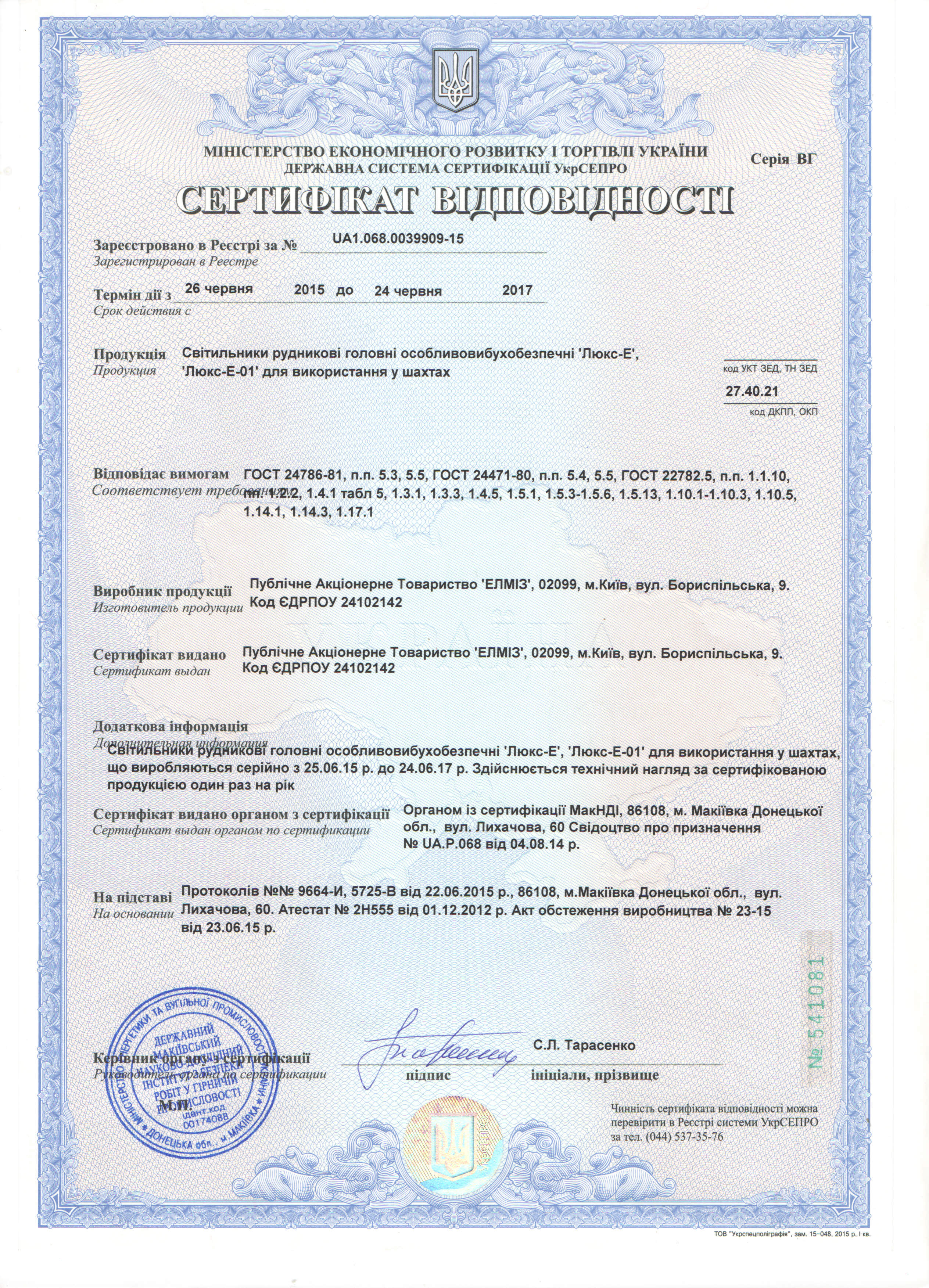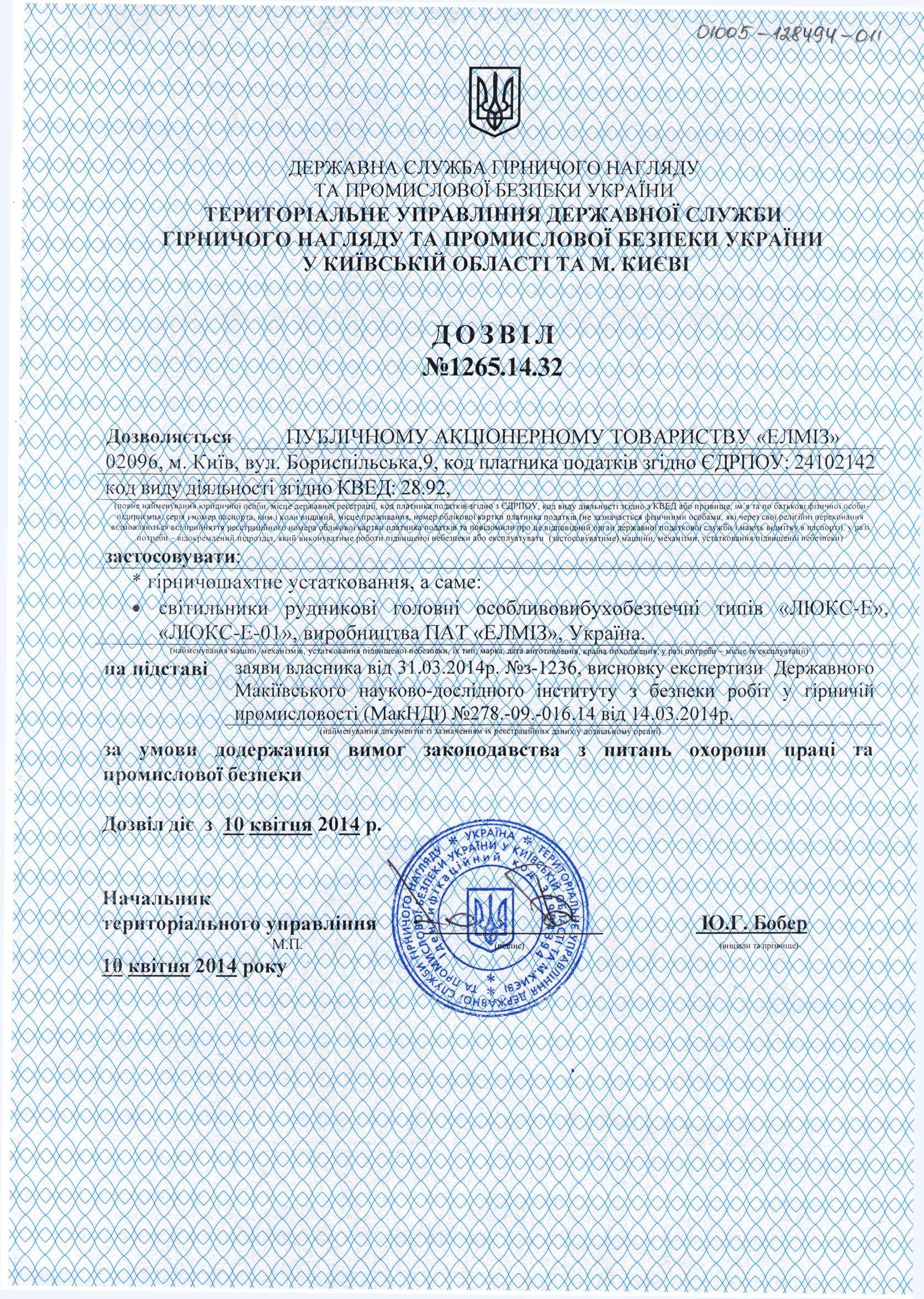 Especially explosion-proof miner's headlamps series "Lux-E" (further in the text – lamps) intended for individual illumination of a workplace of the miner in underground developments of the mines including dangerous on gas (methane) and/or dust.
Lamps comply to requirements of GOST 12.2.007.0, GOST 12.2.020, GOST 12.2.021, GOST 22782.3, GOST 22782.5, GOST 24471, GOST 24786, GOST 7 113: 2009 sets of design documentation according to the AAZhR.676624.001 specification.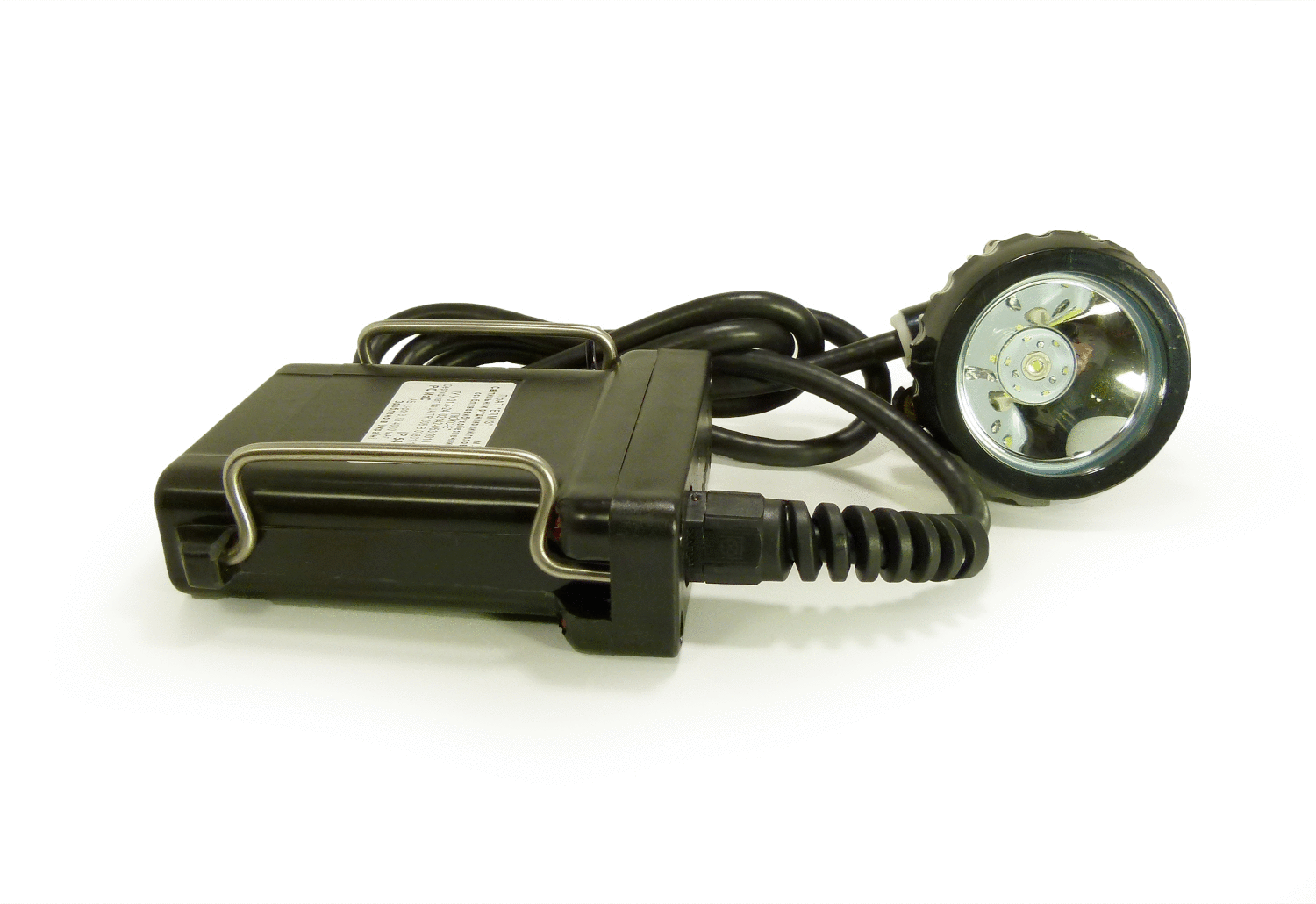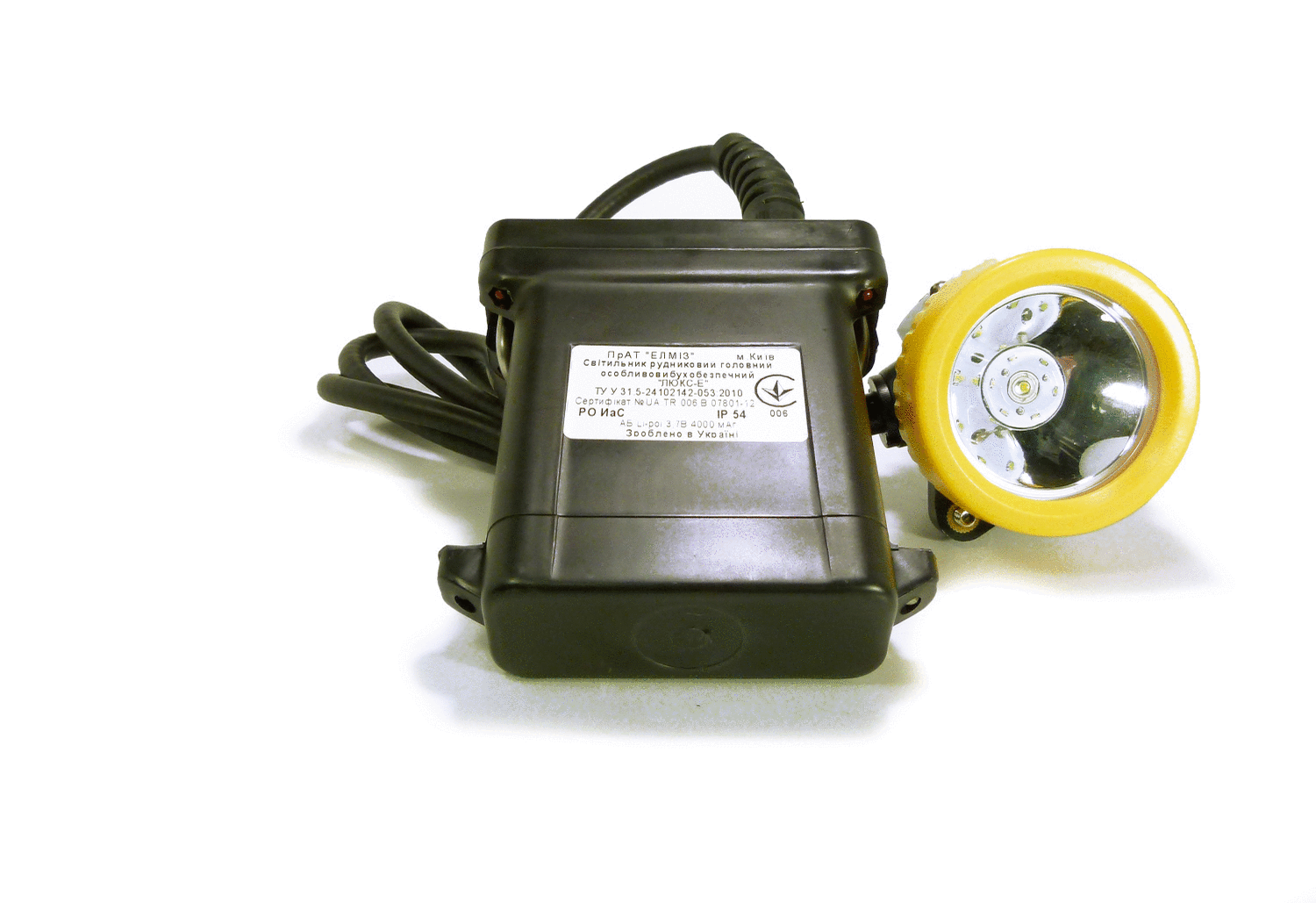 Lamps have two operating modes: the main – for providing a working light and auxiliary – for emergency lighting.
Application conditions concerning environment parameters:
Lamps are intended for work in the conditions of a temperate and frigid climate of UHL5 in accordance with GOST 15150 and calculated on continuous work under following conditions of operation:
– Air temperature (working value): minus 10 °C / 45 °C (263-318) ° To;
– Atmospheric pressure: (84,0-106,7) kPa (630-800) mm of mercury.
– Relative humidity of air (maximum value): (98 + 2) % (with moisture condensation) at a temperature (35 ± 2) °C;
– Atmosphere dust content: no more than 2000 mg/m3;
– Working situation – any.
Lamps belong to group I according to GOST 12.2.020.